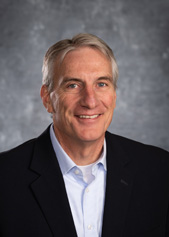 Mr. Robert Breckner is the Vice President of Lease Services at Data Sales Company. Having more than 28 years in lease experience, Mr. Breckner currently oversees the lease origination, approvals and service deliverables to the client. Past experience includes negotiations with Fortune 2000 companies developing custom lease programs. While at Data Sales he has been responsible for the origination of over $400,000,000 in IT leases.
Other activities include structuring lease programs with Resellers of IT equipment to offer their clients a lease solution with an emphasis on companies providing equipment to the Hosting, Managed Service and Cloud Computing industry.
Mr. Breckner earned a B.A. at the College of Business and Public Administration, University of North Dakota.
Mr. Breckner resides in Burnsville, MN with his wife and four children.
Back to Team